The optics were perfect. Summer held on tight, claiming the September day as its own. The sun shone bright in the clear blue sky. It was a spectacular day.
 
Until a plane crashed into 1 World Trade Center.
 
The images will forever be etched in our hearts and minds. Raging flames. Billowing smoke.
 
As the news came across the wires reporting what happened, a second plane slammed into 2 World Trade, right in the middle of the building. It looked as if it meant to slice the building in half. But these were strong towers, built to withstand a plane crash. And safety was the priority since the bombing in 93. Everything inside had to be proven to be fire resistant. That's what my father told me when I asked if he believed moving his office into the World Trade Center was safe. The irony of that conversation we had outside of the ICU as my mother was struggling, clinging to life was not lost on my that day. Three years later she sat with me waiting for word on my father.
 
I continued to watch the breaking news coverage at edge of my seat.
 
Stunned faces. Mass confusion. New York City police and firefighters. People weren't streaming out of the buildings. Why not? Why weren't they getting out? What just flew down from the sky? Was that? NO. It couldn't be. Why would they jump? There was no chance for survival, it meant certain death, and they knew it.
No one knew what was happening or what was coming next. Other planes crashed. One into the Pentagon, the other in a field in Pennsylvania. The passengers learned about the other high jacked planes, they knew they were going to die, but they weren't going down without a fight.
 
All of us on the east coast watched with baited breath unable to fathom what was going to happen next. All planes were grounded. Fighter jets scrambled. Something flew overhead. What did that mean? Should we take cover?
A mushroom cloud of smoke and debris rose up as 2 World Trade, the second building hit came crashing down. It looked like a Hollywood special effect depicting the beginning of WWIII. That couldn't be. When the smoke cleared we'd see it was still there, it had to be, there were still so many people inside. How were they going to get out now? And if that building collapsed, what would happen to the other one?
 
Many of us on the east coast were personally invested in what happened that day. Many of us had loved ones there, or at the very least knew of someone, a former colleague, a former classmate. The whole country mourned, but for the people that walked out of their homes smelling the smoke, seeing the debris carried by the wind for the months following, life didn't go back to normal nearly as quickly as it did for the rest of the country.
 
We can never forget. We can't allow the shock and pain of that day to be for naught or it will happen again. It has happened again, but we've ignored it because the death scale wasn't as great, because the landscape wasn't as grand and significant.
 
Thirteen years later the raw, open wound is still bleeding. The pain is still fresh. Hearing the names of the victims read, seeing the images, or the simple still pictures of the once glorious buildings standing tall in the sky, hurts. Plain and simple my heart still fills with tears that overflow into my eyes.
 
Thank you to all the first responders who put their lives on the line, especially the ones that came from near and for to help, to do something, to save one life on that horrific day. Thank you to all the brave men and women who before and since have gone off to fight for our country. Thank you for protecting the freedoms we take for granted each and every day.
 
More important, always remember. Never forget.
 
God bless.
 
Woo hoo, the kids are back in school. Hopefully that means more time to write. And if I have more time to write, I can blog more, yippee!!! Okay, enough celebrating. Now back to business.
It's no secret that my TBR list has gotten extremely long. There are so many books out, and so many authors I have a hard time choosing what I'm going to read next. This summer I made a point of catching up on my never ending list. This being said, I've discovered some new favorite authors and developed new friendships.
After To My Hero was released, one of my friends suggested I read Almost by Anne Eliot. Trusting this friend I put Almost on my TBR list, where it stayed for a little more than a year.
When I finally picked it up, I was immediately pulled in and intrigued. It didn't take more than a few pages to see why my friend (and so many others), are fans of Anne's. I loved it.
Another book I had on my TBR list for quite some time is Easy by Tammara Webber. There were a few reviews that compared To My Hero to Easy. Once again, it took very little time for me to become invested in this powerful story. So what's my point? Is it just to point out some great books you might enjoy? Not exactly.
The three books I've mentioned do have a lot of similarities. They are also each very different from the other. While all three deal with sexual assault in some fashion, each story is unique, as is the way it is told and handled. The biggest difference between To My Hero and Almost or Easy, is that in To My Hero Carly actually gets raped. I know it can be difficult to read, especially for someone that has gone through it, but it is not the act that is the focus of the story; dealing with life and moving on afterward are, as well as learning how to place the blame where it belongs and becoming empowered. When I wrote To My Hero: a Blog of Our Journey Together, I believed (as I still do) that there is a need for books like this, and that there are conversations it can be used to start. I wanted girls and women who suffered rape or sexual abuse of any type to understand they are not alone.
So why now? Why rehash something that's old news? As I mentioned earlier, I only recently read Almost and Easy. I had thought about writing this ever since, but haven't had a chance to. When I received a touching email from a reader last weekend I was compelled speak my mind on the subject once again. I have copied part of it below.
I just finished To My Hero. This story,.. This book,.. Ah I'm still crying. You have no idea. I can't even form words right now. It's beautiful and so "true" those emotions the guilt the thinking it's your fault, the lowered self-esteem. The unable to be touch by another.
This story needs to get out there more. Like in high schools and colleges. And in support groups. I'm sharing this one in mine. Thank you for this read more so than the first ones.
Many people can't write this. You have become my hero tonight.
Ah still crying.
This isn't the first email I received thanking me for To My Hero, so my point is this, there is a reason these books are out there. Rape and attempted rape happen often. According to RAINN (Rape, Abuse & Incest National Network, " There is an average of 237,868 victims (age 12 or older) of rape and sexual assault each year." While we might at times be uncomfortable discussing these issues, they are important. A girl's or woman's entire life changes after she is raped. Very often victims are left feeling hopeless, powerless and unlovable. This affects them at home, in the workplace, and most definitely in all if their relationships. In essence, it affects every part of her life.
If you haven't read these amazing books, get on it. If you've been touched by any of them, share your thoughts and start a discussion. I'd love to hear your thoughts on the subject. Most of all, learn from them. Each one ends with resources for victims. If you or anyone you know has been assaulted, please reach out and assist in getting the help that is needed.
Thank you as always for your love and support!
Many people look for romance in their lives. Books are written about it. Movies are made showing how romance changes people and their lives, but what is romance?
It can be defined in simplistic terms as a feeling of excitement and mystery associated with love, or a quality or feeling of mystery, excitement, and remoteness from everyday life. But that doesn't really give one a sense of what romance really is.
What I have found is that romance is different things to different people. For instance, romance can be a warm drawn bubble bath by your significant other; a candle light dinner; dancing close to romantic music. Romance can be anything that gives someone that feeling of love or mystery. To me it is anything that makes the butterflies soar in your belly. It is anything that makes you feel giddy and brings a smile to your face when you think of a special someone.
August is national romance month. To celebrate the love in the air, all of my books are on sale for $0.99 through the end of the month on Amazon, Barnes & Noble, and Kobo, with the exception of Heart Waves which is free on Kobo.
But what I'd really like to know, is what does romance mean to you?
So sorry I've been MIA since Regret Me Not has been released. I've been somewhere between losing my mind and falling off the deep end. I've had some personal drama. Not anything too crazy, but my family has needed my attention, and when I have had some free time, I've been working on posts for the Regret Me Not blog tour, as well as trying to fix formatting issues to get Regret Me Not up on iTunes and Kobo.
I'd like to take a minute to thank everyone who has had a part in helping out with the release, spreading the work, or reading Regret Me Not. You all rock!!!To celebrate the kickoff of the tour as well as my birthday later this week, I have reduced the price of Regret Me Not to $0.99 for a limited time. Here's the tour information. Stop by and follow along!

July 21:
• What's Beyond Forks? Tour Kick-Off!
• The Sub Club Books – Guest Post!
July 22:
• Between Reality and Fantasy – Review
July 23:
• The Book Lover's Report – Guest Post
• Paperback Cowgirl Reviews – Review
July 24:
• Books Ahoy – Review
July 25:
• Book Club Sisters – Guest Post/Spotlight
• My Secret Romance – Review
July 26:
• I Read Indie – Guest Post/Spotlight
• This Girl Loves Books – Review
July 27:
• Bookaholicsxoxo – Review/Interview
July 28:
•The Ultimate Fan Blog – Review
July 29:
•Donnie Darko Girl – Review
•Scandalous Book Blog – Review
July 30:
•Three Chicks and Their Books – Review
ONE MORE DAWN, ONE MORE DAY, ONEDAY MORE!!!!! Regret Me Not will be live tomorrow! Woo Hoo!!!
 
Today I bring you my top 5 Book Couples!
 
5 Tic-Tac Tess and Toby Morrison from Boys of Summer by C.J Duggan
  


4 Jess Jordan and Gray Porter from Almost by Anne Eliot
 
 
 
3 Bianca and Lucas from Evernight by Claudia Gray 


 
2 Skye and Dean Holder from Hopeless

 
 
1 Bella Swan and Edward Cullen from Twilight by Stephenie Meyer
 
 
Who are your favorite book couples?


 


Add Regret Me Not to your TBR list on Goodreads .

Maria and I would love for you to come join us for our pajama Facebook release party on June 17th. We'll have prizes, guest authors, and a lot of fun! I hope to see you there!

Facebook Release Party.
Two days until Regret Me Not is released. I can't believe it's almost here! I hope you are as excited as I am. To get to know Kenzie and Brayden better I thought we could ask them to reveal some of their favorite things.

What is your favorite sport?
Brayden- Football
Kenzie- Football, but only if Brayden is playing. Otherwise gymnastics.
 
Do you have a favorite band or musical group?
Brayden- The Beatles, only the best band ever.
Kenzie- Billy Joel. I think he's a great story teller.
 
What's your favorite movie?
Brayden- An oldie but goodie, Top Gun.
Kenzie- All the Twilight movies, but especially Breaking Dawn, both parts.
 
Favorite Television show-
Brayden- 24.
Kenzie- Dancing with the stars.
 
Favorite car-
Brayden- Corvette
Kenzie- Audi R8
 
Favorite book
Brayden- Anything by Stephen King
Kenzie- Les Miserables
Add Regret Me Not to your TBR list on Goodreads .
Maria and I would love for you to come join us for our pajama Facebook release party on June 17th. We'll have prizes, guest authors, and a lot of fun! I hope to see you there!
Facebook Release Party.
Woo hoo, three days until Regret Me Not goes live! Since I hope you will find Brayden Turner totally swoon worthy, I thought it might be nice to share some of my favorite book boyfriends.
 
5. Gray Porter From Almost by Anne Eliot
 
4. Kellan Kyle From the Thoughtless series. Although he was incredibly "HOT" in Thoughtless, I really fell for him in Effortless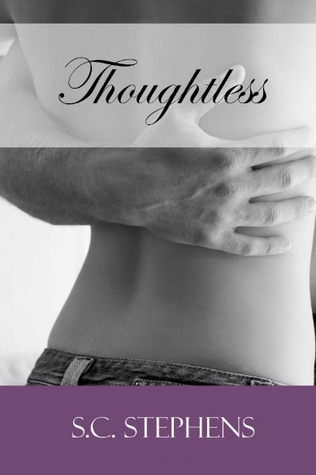 3. Doug from Forget You by Jennifer Echols
 

 
2. Edward Cullen From the Twilight series by Stephenie Meyer Team Edward all the way!
 

 
1. Dean Holder from Hopeless by Colleen Hoover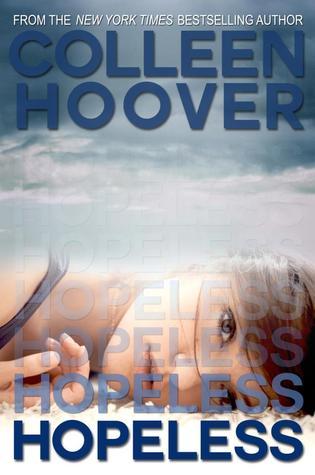 Now that you've seen mine, who are your top book boyfriends?

Add Regret Me Not to your TBR list on Goodreads .
Maria and I would love for you to come join us for our pajama Facebook release party on June 17th. We'll have prizes, guest authors, and a lot of fun! I hope to see you there!
Facebook Release Party.
Just four days until Regret Me Not is released!

You've been hearing a lot about Kenzie and Brayden lately, so today I thought it might be nice to get to meet some of their friends.
 

Let's start with some of the guys on the football team-   
 
 
 
Scott Stephens- a running back on the football team and heart breaker. Aside from football, he loves to party. Scott's used to getting his way with girls and moving on. He dates Kenzie before Brayden.
 
 
 
 

 
 
 
Josh- one of Brayden's friends and teammates. He's also dating Kenzie's best friend Olivia.
 
 
 
 
 


 
 
Carlos- one of Brayden's friends and teammates, player with the girls and host to the team's parties.
 
 
 


Now let's look at a few of the important women in Kenzie's life.
   


 
 
 
Jessica-Kenzie's drug addicted sister. Jessica is the catalyst behind Kenzie's worries and fears. Kenzie believes Jessica is the favored sister, and resents her for the mess she created of her own life, and the lives of the rest of the family. When Kenzie is at her lowest point Jessica is the one she finds by her side.
 
 
 
 


Olivia- Kenzie's best friend since elementary school. She's the only person Kenzie trusts with her secrets. After she started dating Josh, she convinced Kenzie it would be fun to date friends.







Add Regret Me Not to your TBR list on Goodreads .
Maria and I would love for you to come join us for our pajama Facebook release party on June 17th. We'll have prizes, guest authors, and a lot of fun! I hope to see you there!
Facebook Release Party.
Do clothes make the man? How about the woman?
Today I am doing something a little different. To get a better visual of Kenzie and Brayden I'm giving you a quick peek into what you might find in their closets.
 Here's a little something you'd find Brayden wearing with a pair of jeans while walking through the halls of school. 
 
 
 
 
And here are a few outfits Kenzie would wear to school and then later to a party on friday night.
 
 

So do these help you get to know Brayden and Kenzie? What do they tell you about them?
Add Regret Me Not to your TBR list on Goodreads .
Maria and I would love for you to come join us for our pajama Facebook release party on June 17th. We'll have prizes, guest authors, and a lot of fun! I hope to see you there!
Facebook Release Party.